Funding: WORLDBANK
Schedule: 3-10/2007 (this part)
Client: H.P. Gauff Ingenieure (Frankfurt/M.)
Head of project: A. Koch
Expert: Dr. Florian Kölsch
Location:
Kabul, Afghanistan
Problem
The collection and disposal of human excrements, so called nightsoil, has collapsed in Kabul War damages and rapidly increasing population exceeded the capacity of the formerly existing system of agricultural use. The following picture illustrates a typical toilet in the center of Kabul.
Aim
In a pilot test the effectivness of biological treatment of a mixture of nightsoil and MSW was investigated aiming on a subsequent agricultural use. The test was carried out at a dumpsite near Kabul.
Delivery of nightsoil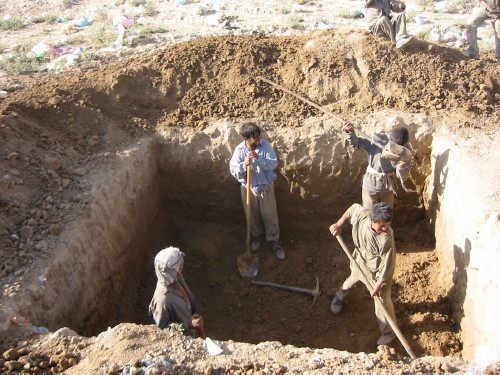 Construction of a sewage water pond for irrigation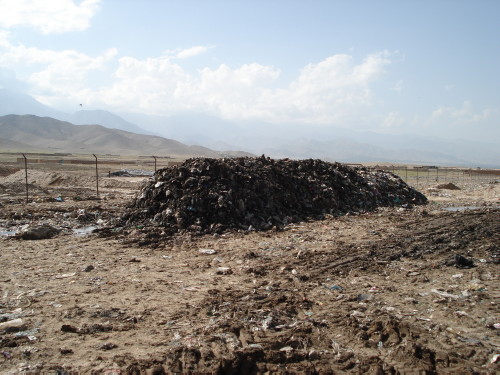 Composting heap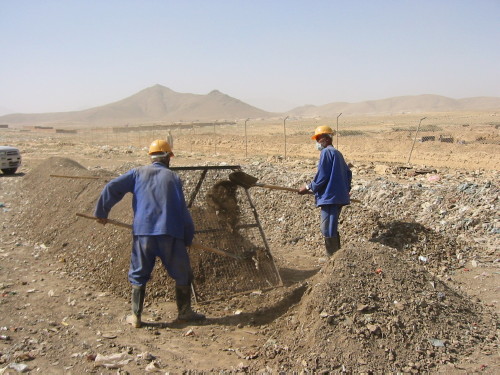 Screening of Compost
Result
A fertilizer was derived from the MSW-nightsoil mixture. the Output was highly stabilised meeting German standards for agricultural use.
Literature: